August 28 , 2019
The Best Ways to Get Your Beauty Sleep While Pregnant
The Best Ways to Get Your Beauty Sleep While Pregnant Congratulations! You're going to become a mother. Now that your little bundle of joy is on the way, your health and that of your baby is imperative. However, as your body changes, getting a good night rest becomes more difficult. In this regard, we will explore the importance, common challenges, and natural solutions to get proper rest ...
June 07 , 2019
Newborn Twin Photographer Columbus Ohio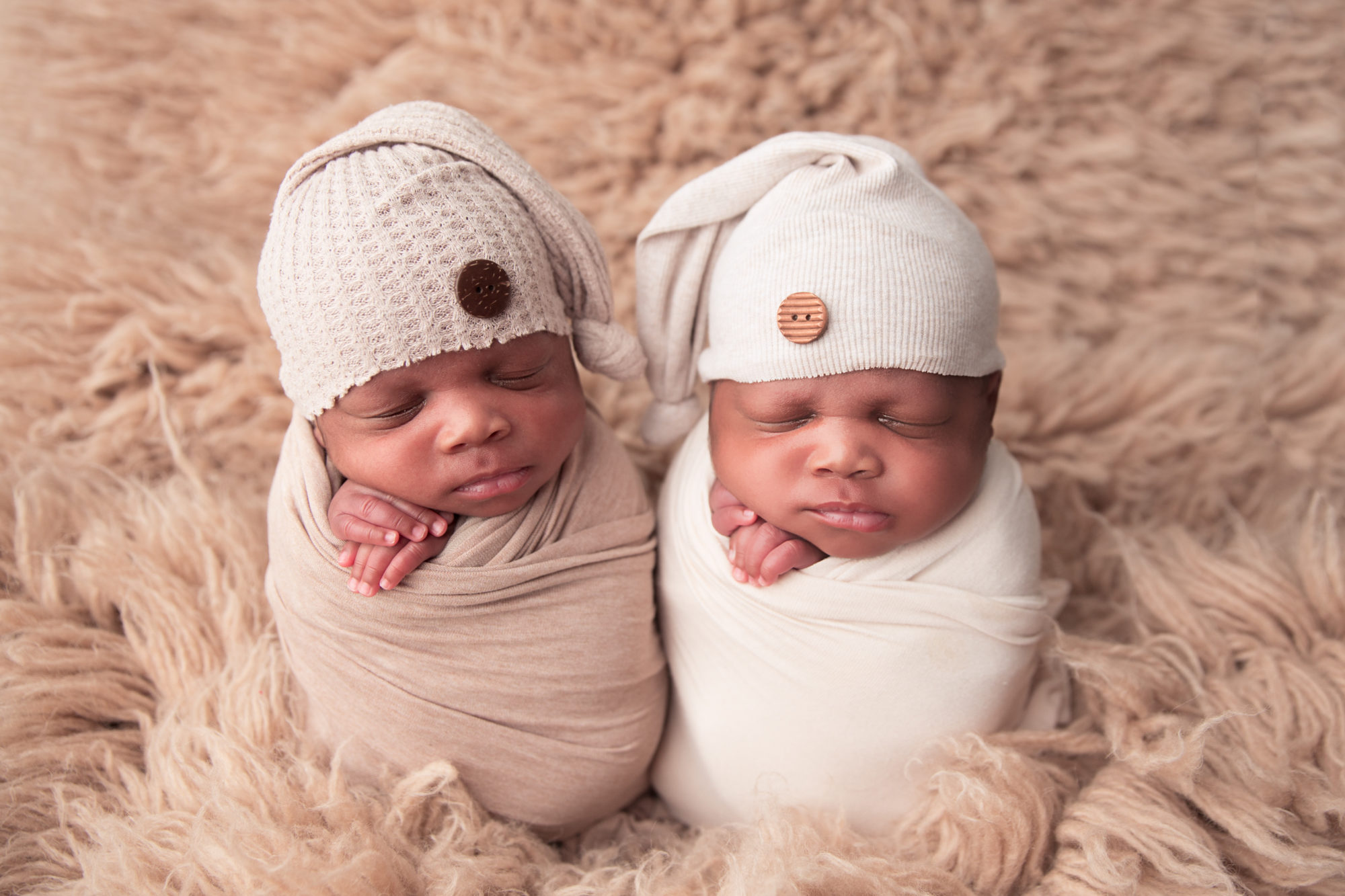 I was ecstatic when Courtney, from Dublin, Ohio, chose me to capture her identical newborn twins for me to photograph. She told me she chose me because she loved that my portfolio was very diverse which was a huge compliment. Malcolm and Xavier were born a little early. They were in the NICU for a little over a month. They really did amazing for their session, especially since they were 53 days...
June 06 , 2019
Six Things To Consider When Choosing The Right Newborn Photographer for your Baby
Congratulations!   If you've came across this blog post it might mean that you are on your way to becoming a parent!  It's such a great feeling.  Now that you've taken the pregnancy test, had your first OBGYN visit to listen and find baby's heartbeat, have made it through the first trimester and are starting to let friends and family members know the good news, you might be considering and res...
December 24 , 2018
9 Secrets to the Perfect Newborn Session
Newborn photo sessions are the perfect way to capture those adorably unforgettable pictures of your littlest love. There's something extra precious about the newborn stage. Those beautiful pictures, with their soft lighting and beautiful baby faces—but your session experience can vary from happy cozy baby to cranky hungry newborn! Do you wan to have the perfect newborn session? These nine secr...
December 24 , 2018
11 Ways to Celebrate Your Child's Milestone Birthday
Your baby turning six months or a year old is a big deal. You've made it through some of the hardest moments of parenting your little one, and it's time to celebrate! however, when it comes time for that milestone birthday, you may find yourself wondering just how you want to celebrate that special day. Should you make a big deal? Throw a huge party? Consider some of these ideas for making yo...